Andrea Katz – Principal and Communications Consultant, HMH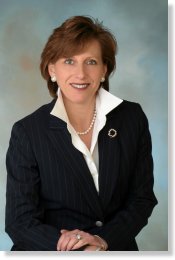 Andrea Katz is a Principal with HMH Consulting and President of HMH Consulting. Andrea specializes in delivering strategic communication advice to clients and developing customized communication programs for them. She also coaches executives on a one-on-one basis or in small group settings to help them hone their presentation and influence skills.
Andrea previously served as Vice President of Marketing for Aon Consulting. In this capacity, she had leadership responsibility for the development and delivery of all marketing functions for the company in the United States.
Prior to her tenure at Aon, Andrea was Vice President of Marketing for Actuarial Sciences Associates ("ASA"). Her work in connection with this position earned her four awards from the International Association of Business Communicators. She also held the position of Communications Consultant at ASA and held executive level positions in the Human Resources and Employee Benefits departments of Telcordia Technologies (previously Bellcore) and AT&T.
Andrea received a BA degree with honors in English from Binghamton University and is a graduate of the Strategic Human Resources Management, Executive Education Program of the University of Michigan.